#WINNER For the architectural and urban regeneration of the Miollis site in Paris 15.
The flagship project for the current renovation of State public buildings in Ile-de-France, the refurbishment of the headquarters of DRIEAT (Environment-Development-Transport Regional and Interdepartmental Directorate), rue Miollis, at the heart of Paris 15, meets the objectives of rationalising State establishments whilst rolling out a major environmental ambition sponsored by the Ministry of Energy Transition and Sustainable Development – to which DRIEAT reports.
This sizeable restructuring to give the entire property a new life cycle has brought together a team of experts consisting of: AIA Life Designers, Frédéric Nantois, Corinne Jolly, Atelier PHILÉAS, AIA Ingénierie, AIA Environnement, the general contracting representative, Spie batignolles supported by the timber company Mathis SAS and VIGILIS – MAINTENANCE MULTI-TECHNIQUE. This team is taking an innovative approach: clean worksite, biosourced materials, waste recycling, etc. With an exemplary approach towards consulting with local residents, the project owner is also highly involved in the co-construction of this project.
See you in 2024 for the delivery!
> Find out more about the project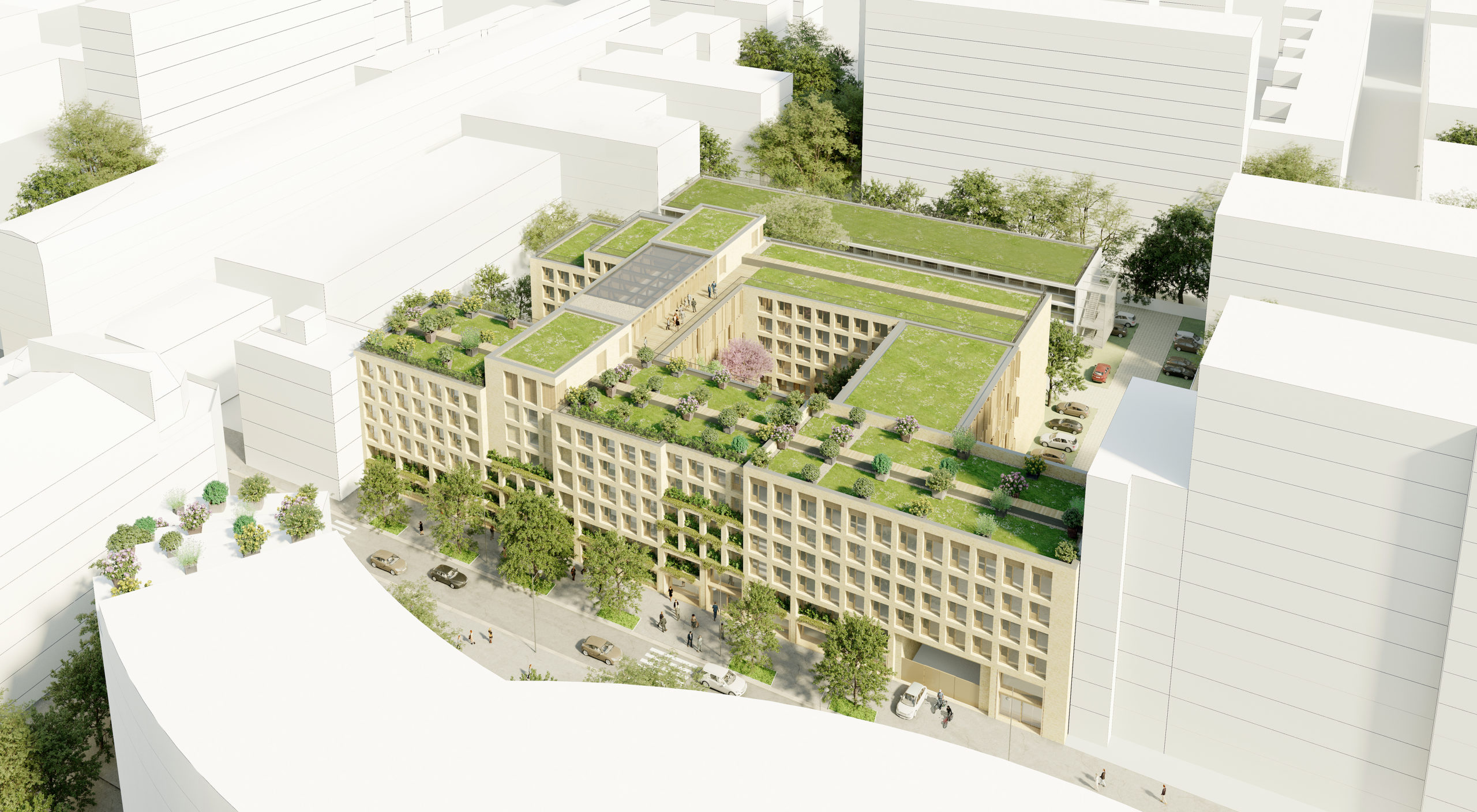 Watch the film