Nort sur Erdre College has been awarded the Pays de la Loire's Regional Wood Construction Prize 2021.
Further details : project data sheet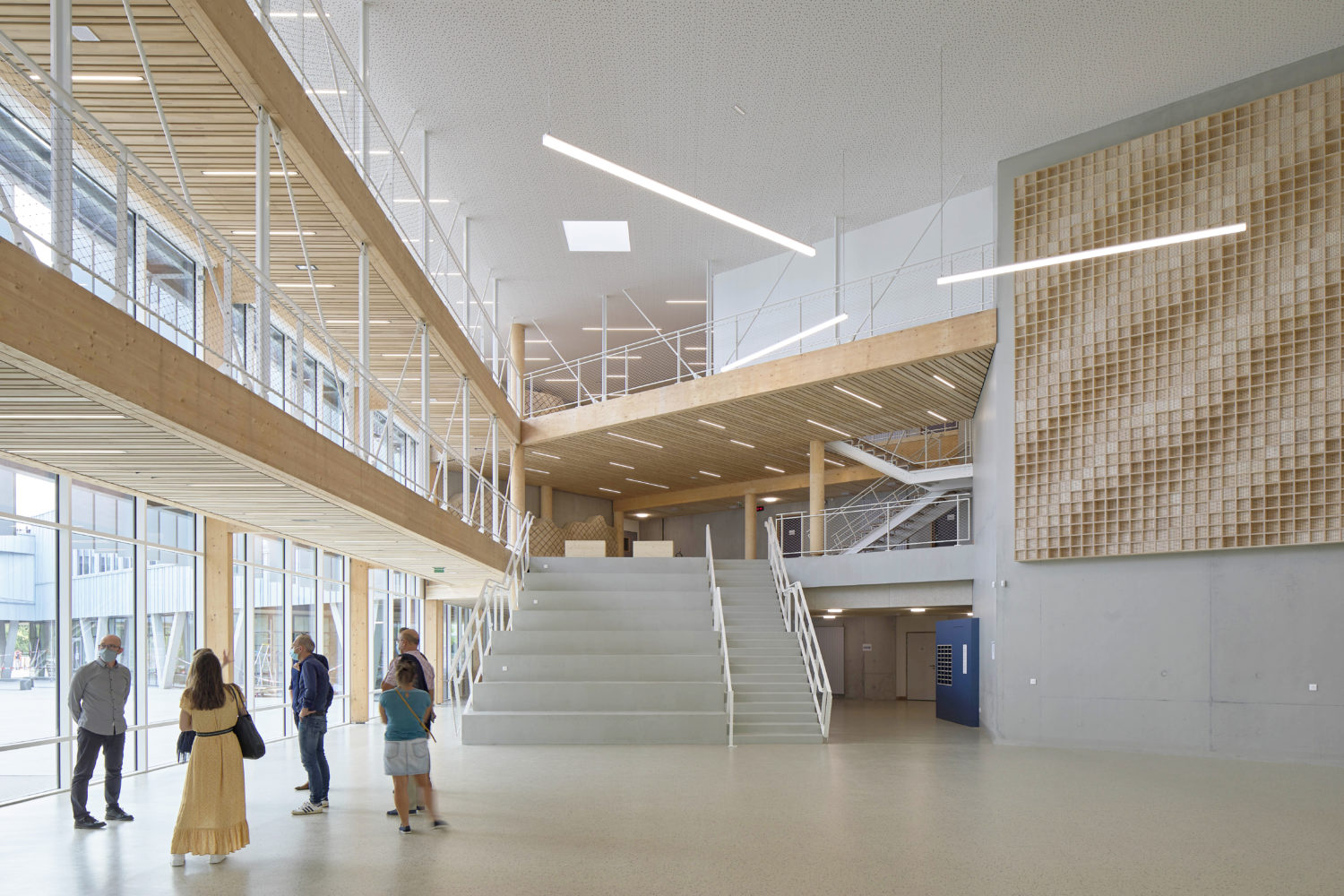 The prize was awarded by the members of the "Fibois" panel (formerly Atlanbois) in the presence of Life Designers, Céline Leduby, Alexy Autret and Richard Legal, as well as Anaïg Lebeau (project manager & head of regional operations), and Jacques Billot, from Briand Construction Bois.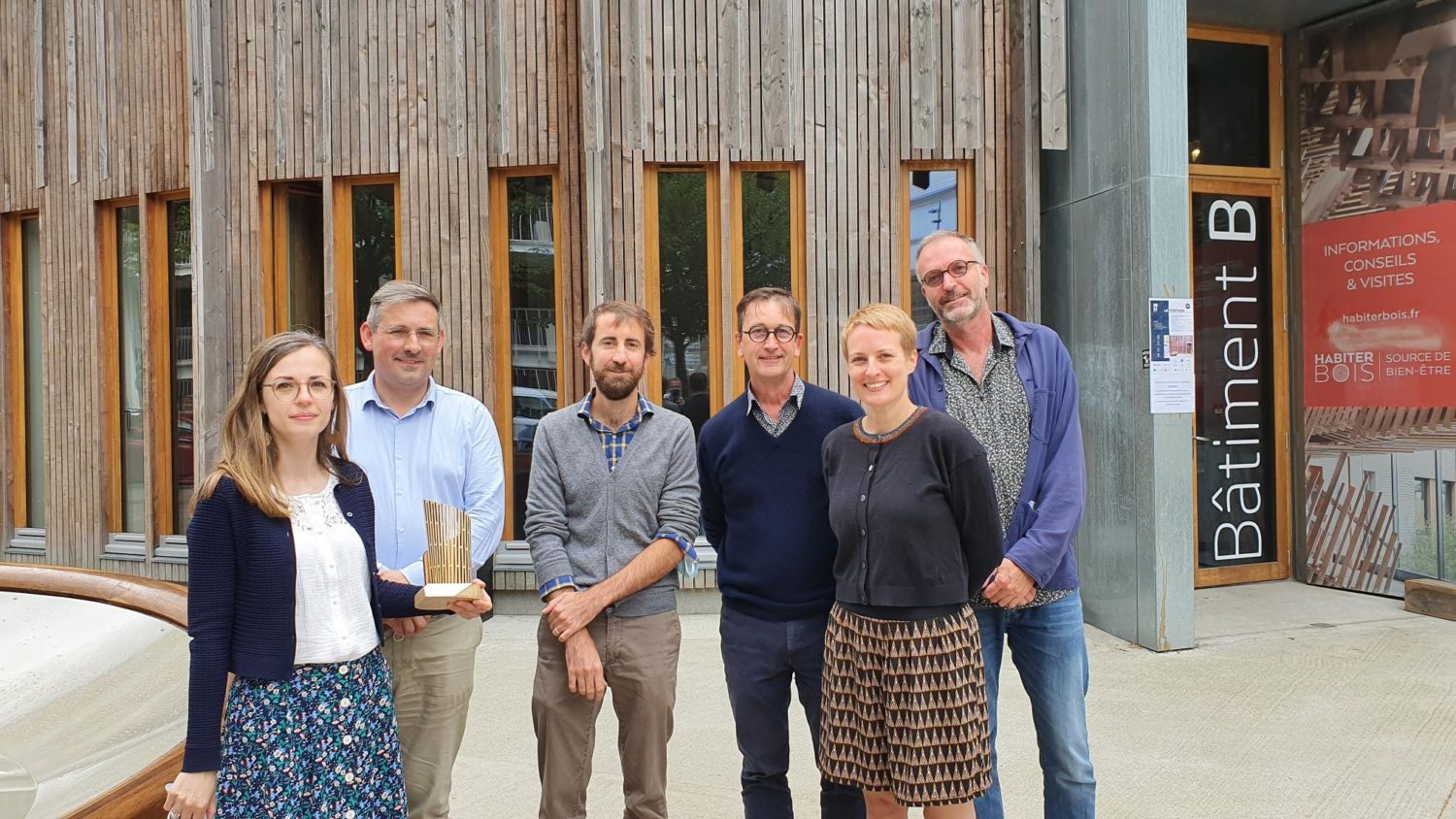 The adventure continues since the project has been shortlisted for the Aperçus Prize 2021, an award for architecture, urban development and landscaping, organised by CAUE de Loire-Atlantique.