On 26 May the first stone was laid in the project to extend and restructure the A&E service at Confluent private hospital belonging to the Vivalto Santé Group, with the attendance of Jérôme Milteau, AIA Life Designers architect, and from left to right, Dr Antoine Bammert, HPC Board member and cardiologist; Emmanuel de Geuser, Assistant managing director at VIVALTO Health; Didier Delavaud, HPC Managing director; Dr Bruno Rioult, CME Chair and algologist; Jean-Jacques Coiplet, ARS PDL Managing director; Dr Michel Bourgade, HPC Board director and orthopaedic surgeon.
Shared and committed architecture to co-build the hospital of tomorrow: satisfying the expectations of users, improving the comfort of patients and carers, and encouraging local development.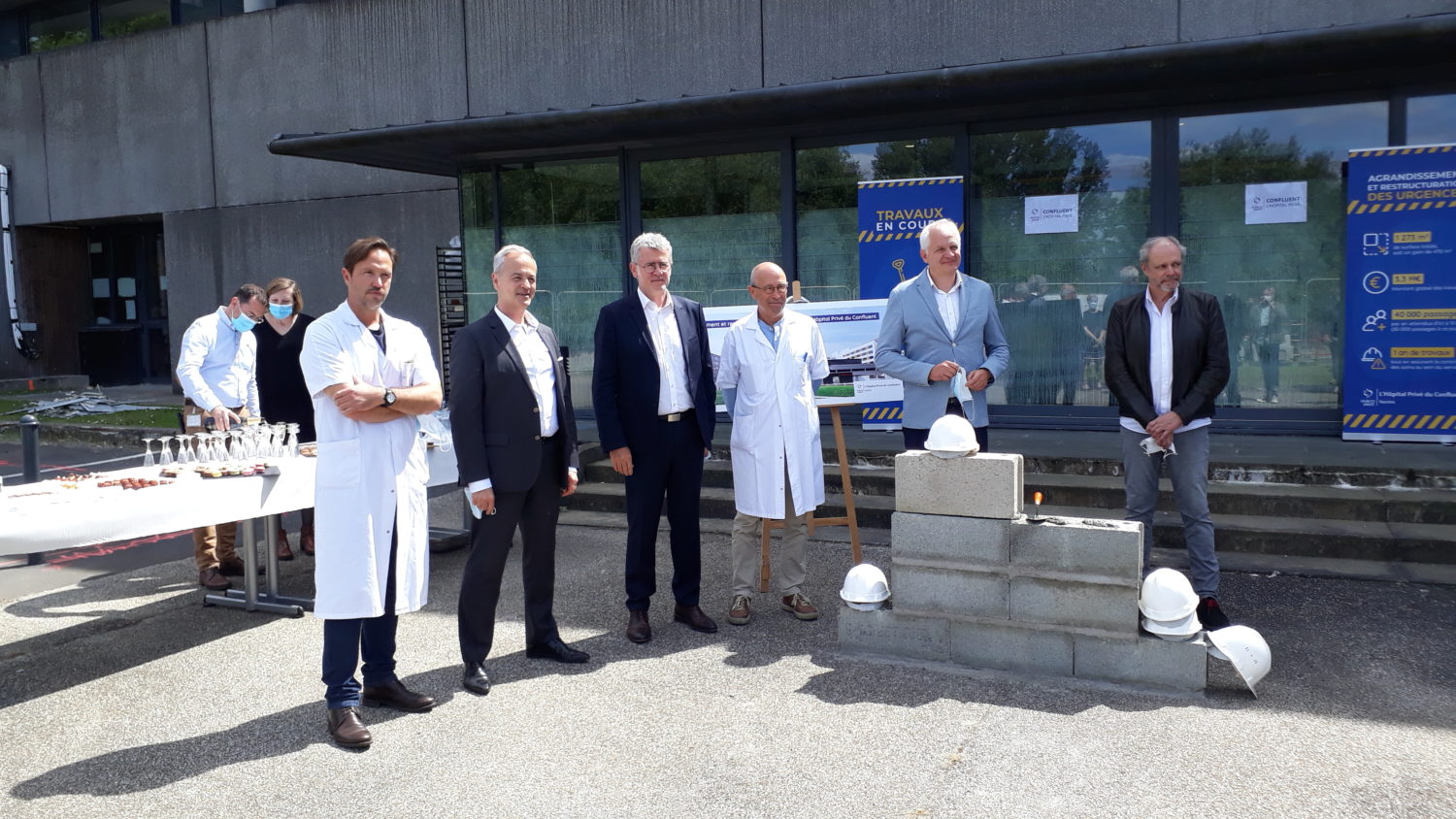 © Photo : Jérôme Milteau
The reception area, as well as part of the critical care and hospital short stay area, will be housed in two new constructions, with the creation of an additional 225 m2. The service's extension is also based on the renovation of the former staff canteen, which will be transformed into an area dedicated to able-bodied patients (+ 247 m2). Finally, the overall area dedicated to the current service will be totally renovated. The total surface area for the hospital's A&E will cover 1 273 m².