And we're off for Le Carrousel, Multimodal Interchange Hub and service sector building in Nantes!
The first stone for this mixed service sector building project was laid on Saturday in the presence of Johanna Rolland BATINANTES Nantes Métropole.
– four levels of Multimodal hub and five office floors,
A floor dedicated entirely to bicycles with 1200 secure spaces, a bus station with fifteen bays, fifty taxi spots and two hundred spaces for car renters.
Chilly weather braved by the team, in the presence of Peggy LE BIHAN and François Renaudineau on Saturday, 10 December.
See you in 2024!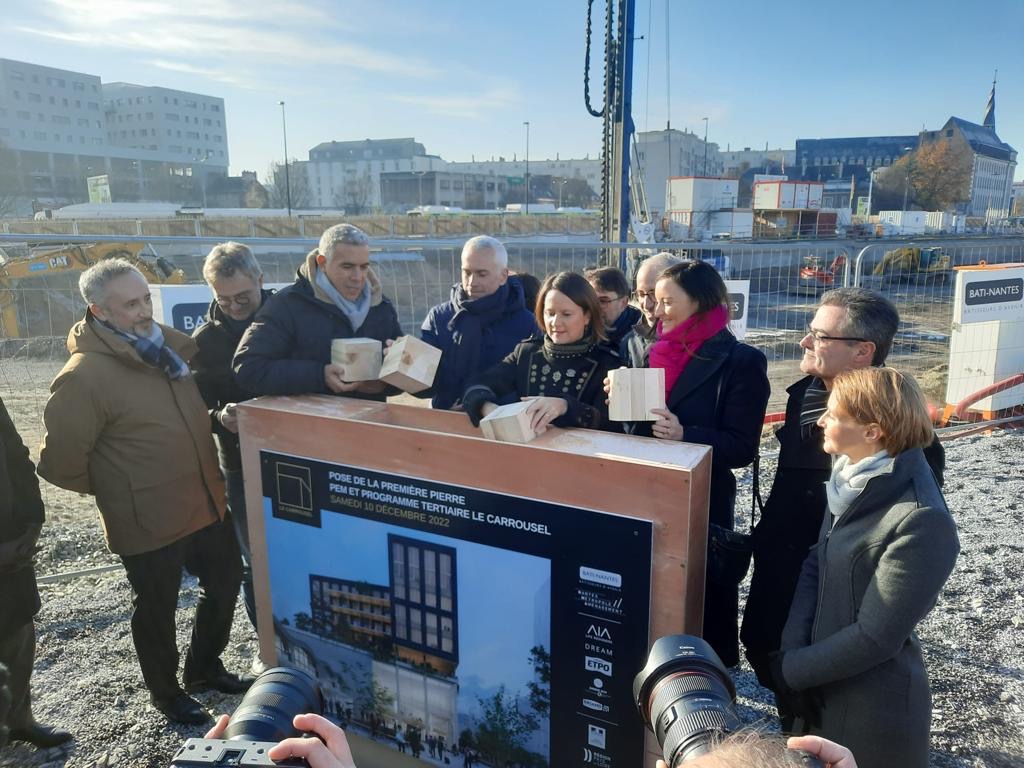 Future private clinic ELSAN n Moselle, planting of the first tree on 14 December under snow!
The starting point for the new history of the site focusing on care is ecological restoration.
The clinic will be built in a park with a wealth of restored biodiversity. This architectural approach reflects AIA Life Designers' desire to create hospital projects that are open to new uses and focused on prevention through a global health approach (physical and mental health). And this in fine symbiosis with the territory and also our project owner Gabriel Giacometti and our "project" teams: Guillaume Pakey, Peggy LE BIHAN, Pierre Kerien, Laurent Rossez and laurent LE VOYER.