The new Princess Grace Hospital has passed a huge milestone !
At noon Monaco time on 30 September, Avenue Pasteur Haut was opened to traffic after HRH Prince Albert II had cut the inaugural red and white ribbon.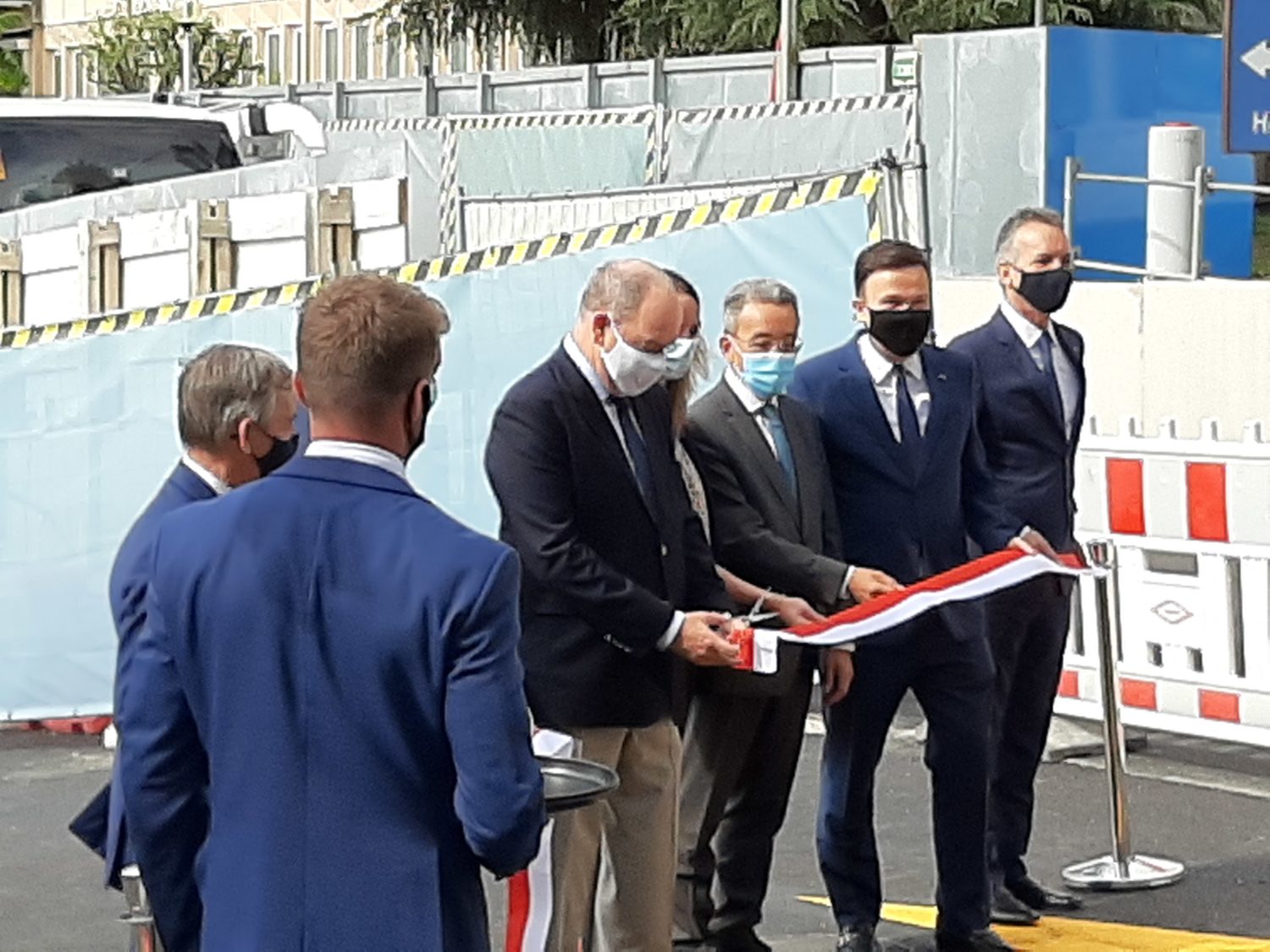 The event was held with the required social distancing in place. The Prince was fully satisfied with the structure viewed on foot.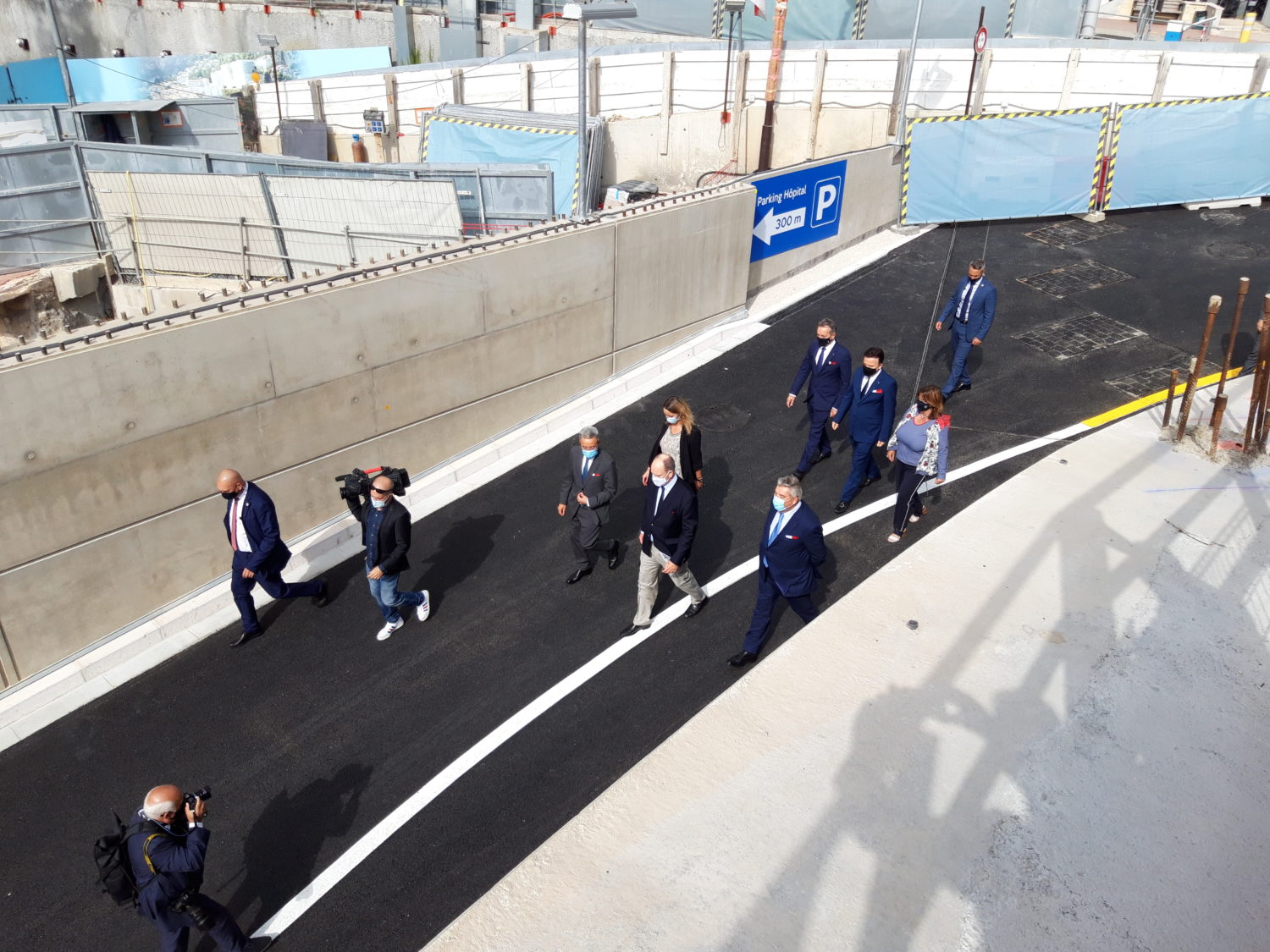 Accompanied by the new Minister of State, HE Pierre Dartout, Government Advisors Marie-Pierre Gramaglia, Minister for Infrastructure, Environment and Town Planning, and Didier Gamerdinger, Minister for Social Affairs and Health, and in the presence of the Chairman of the National Council, Stéphane Valéri, and the Mayor of Monaco, Georges Marsan, HRH Prince Albert II congratulated the entire team on its excellent work and the success of the project.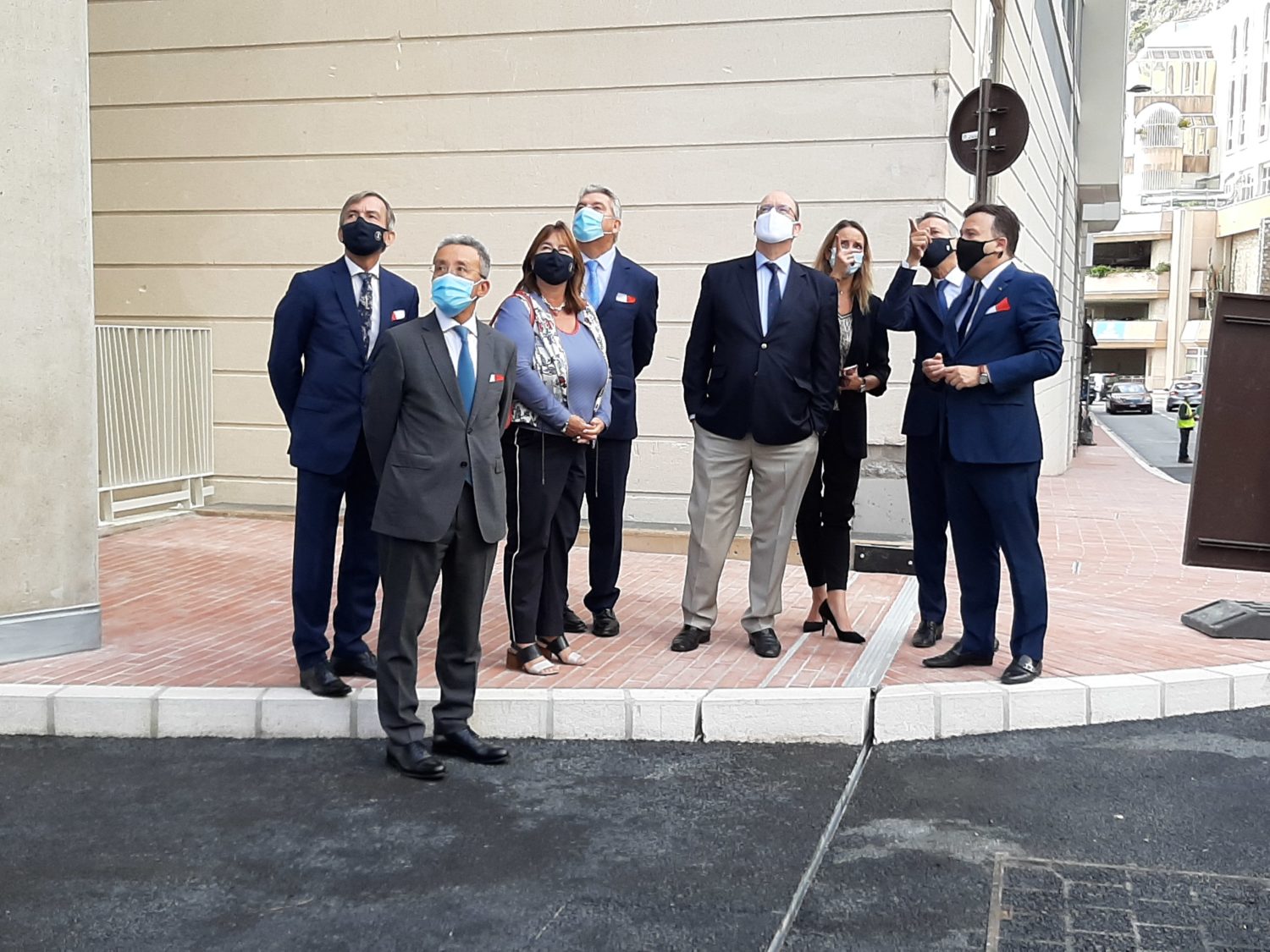 This work is the fruit of long, intense collaboration between the team members.
Although at noon the first vehicles still hesitated to take the new lane, traffic was flowing seamlessly by the end of the day.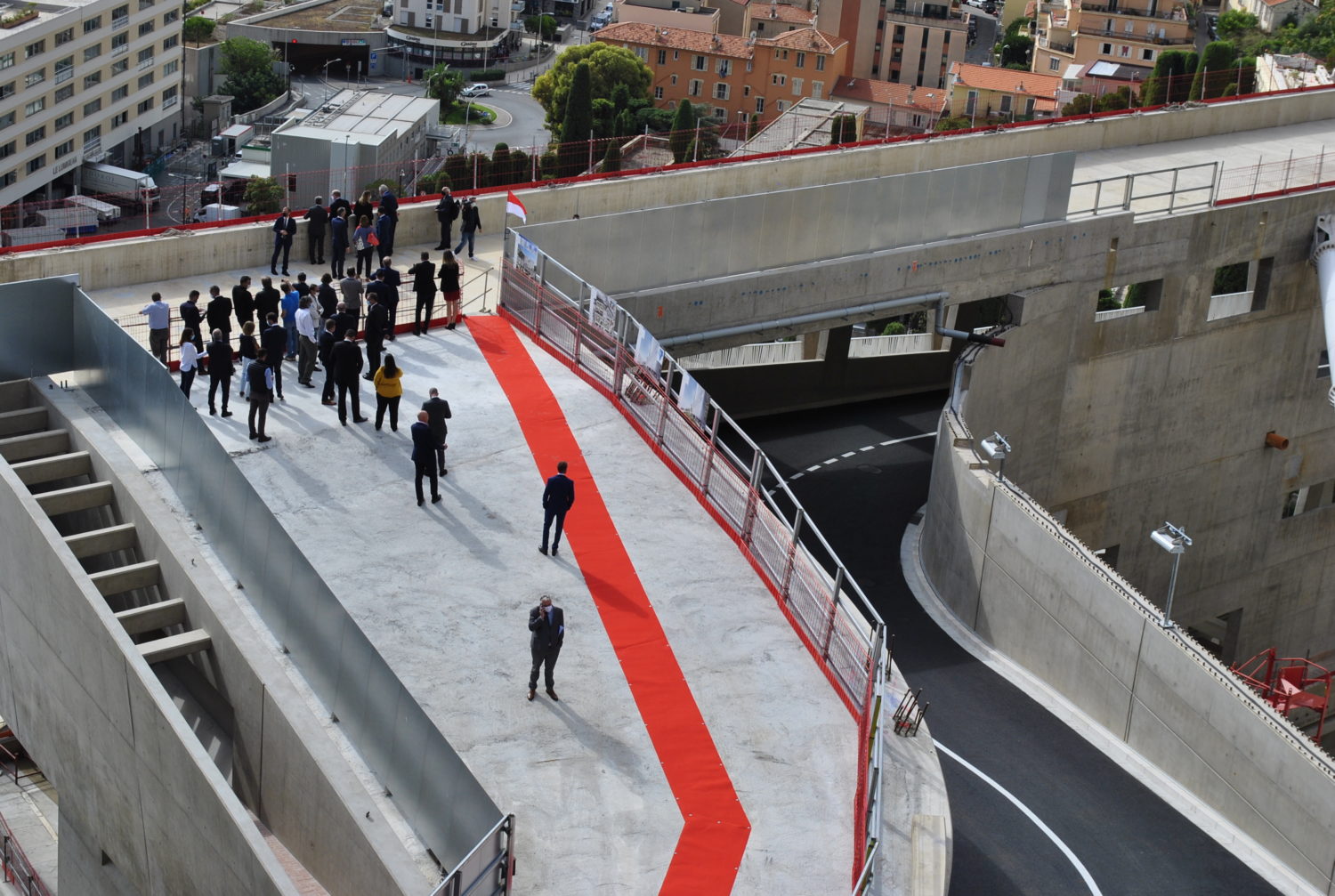 Presentation film of the engineered structure :
Previewed opening by Regis Berthet (AIA) and Matthieu Poupart (Aecom) :
Reporting by Monaco Info :
Perspectives of the competition :