One year, eleven months and twelve days after laying the first stone, the fifth wing of the Jules Verne Clinic was opened on Friday, 16 October at 11 a.m.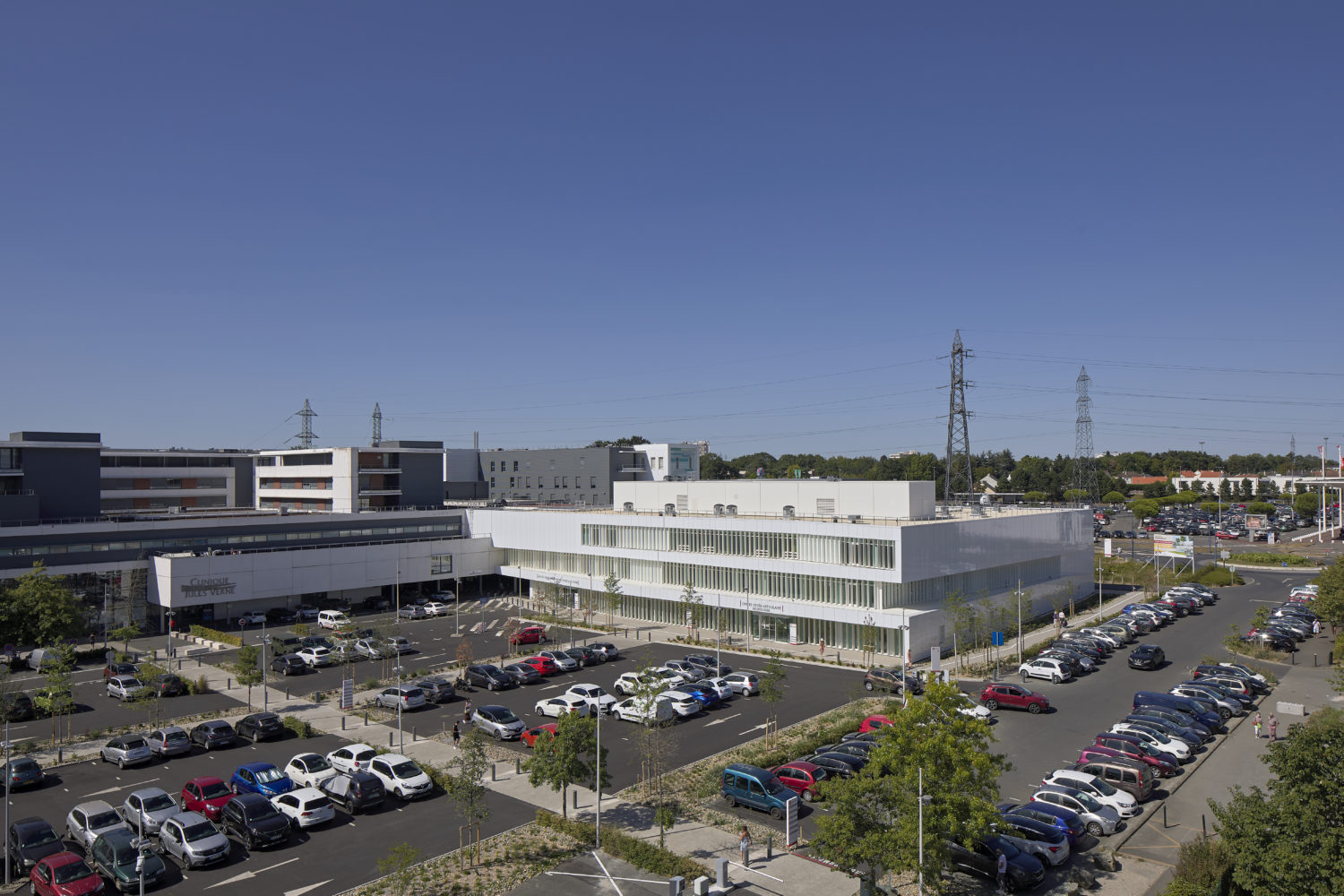 This fifth wing is intended as an expression of elegance, a bow to the site of the Jules Verne Clinic. It completes the original figure to qualify the heart of the site and makes the entrance doors more apparent through completely redesigned pathways. The new, multi-level car park makes the flows more fluid and connects the two opposite streets along a pedestrian mall.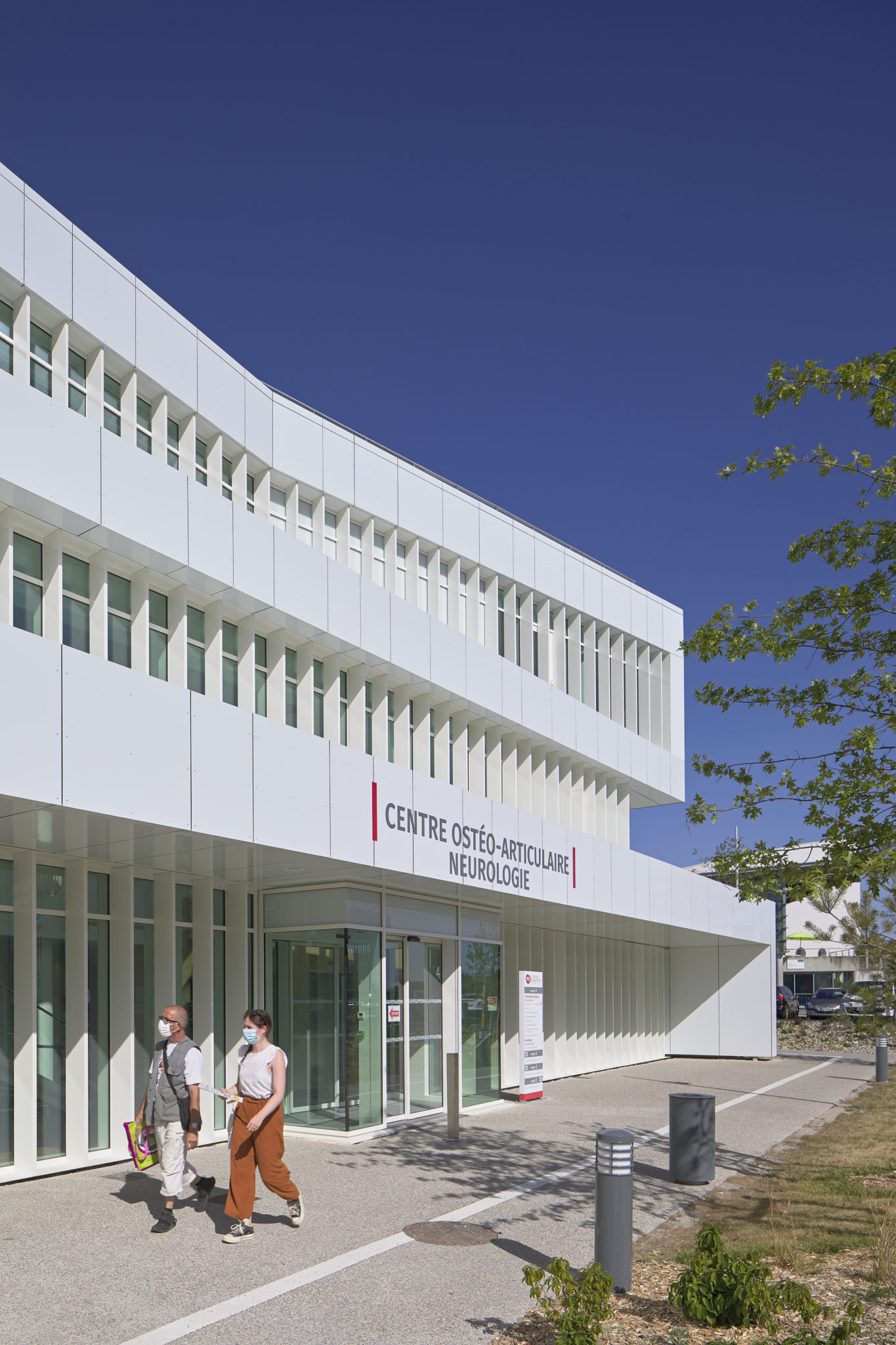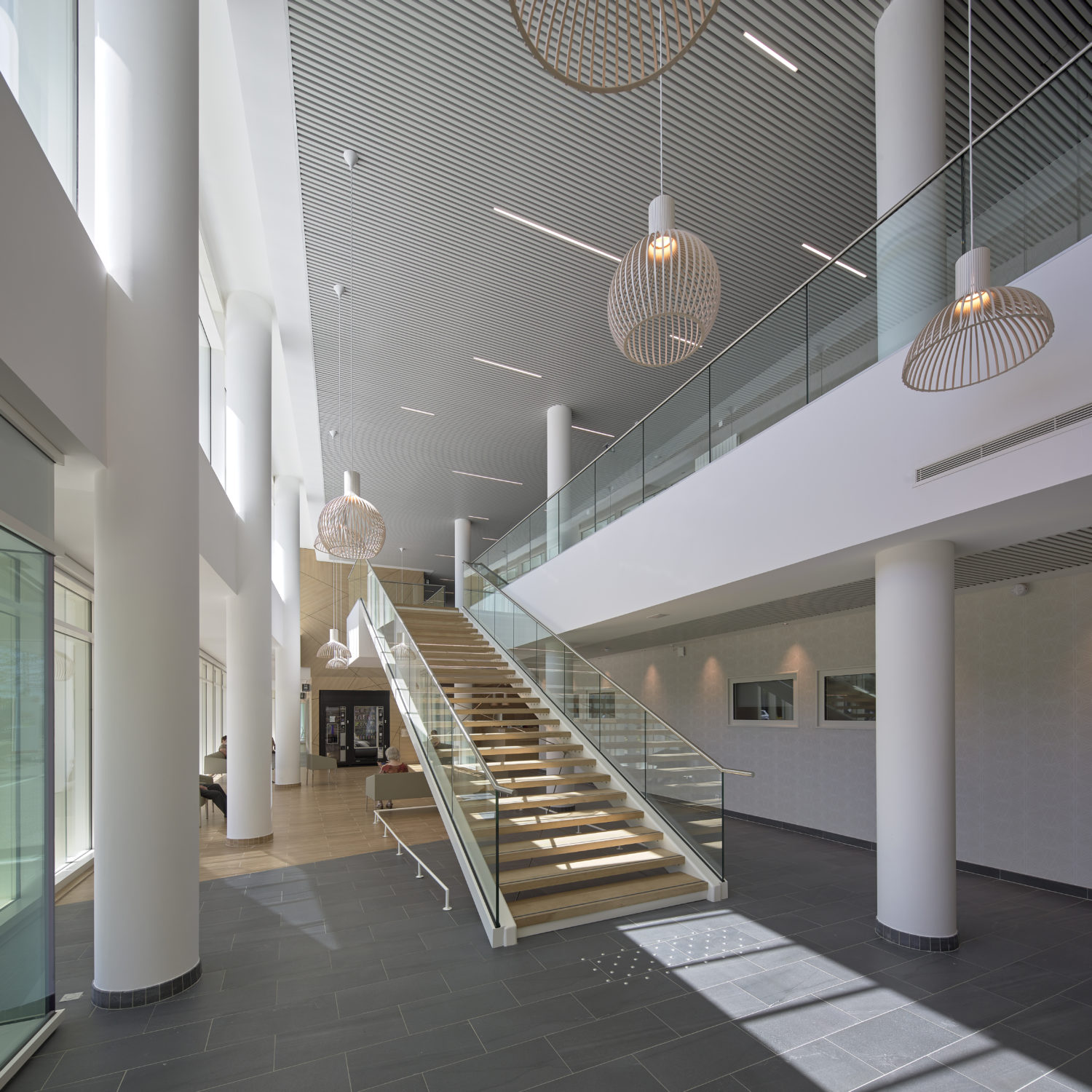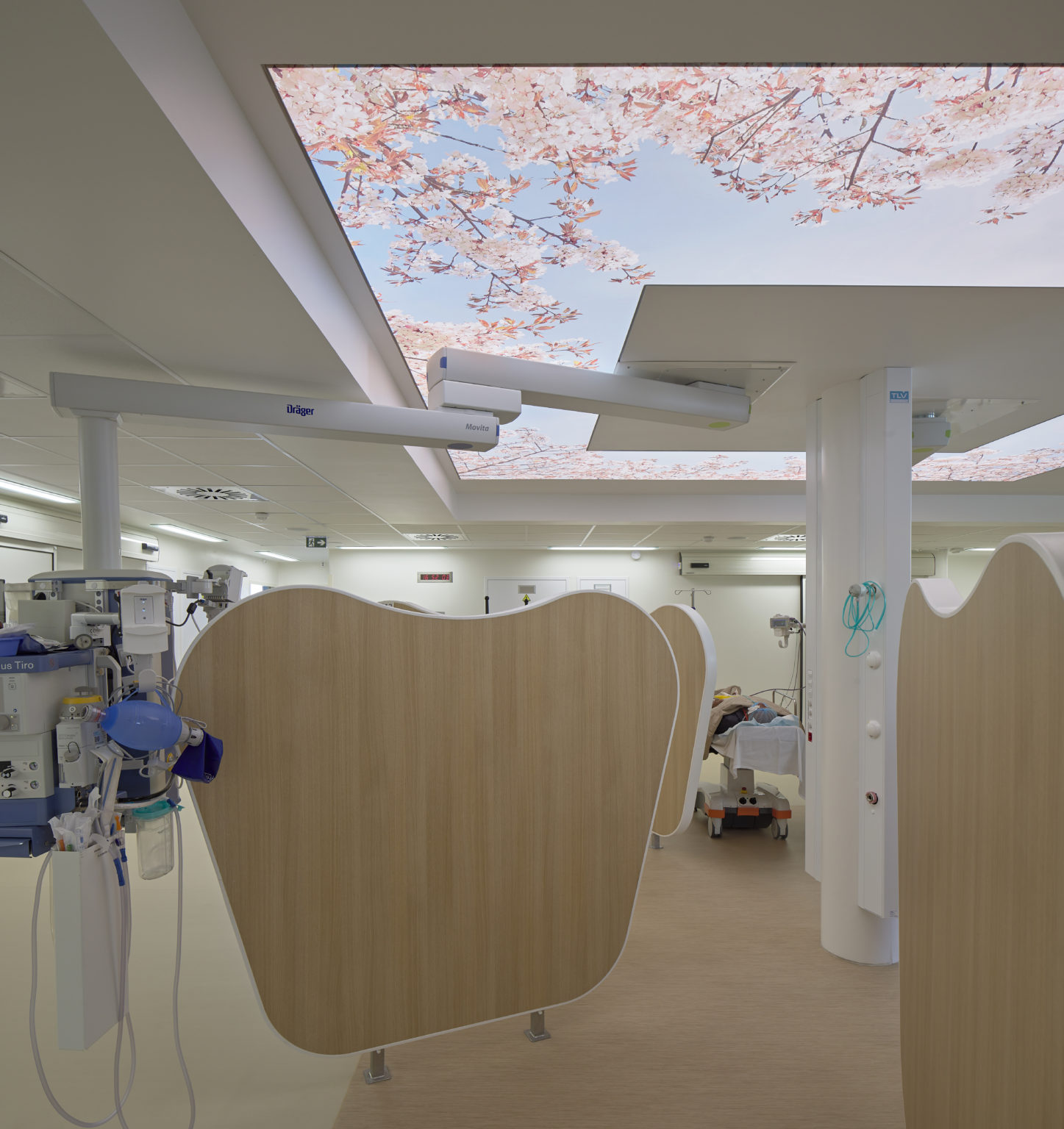 The purpose of this second extension is to :
Continue developing the care offered by the Jules Verne Clinic by housing the Institut Ophtalmologique de l'Ouest Jules Verne (Opthalmology Institute), the Osteo-Articular Centre and a specific neurology department.
Create a single space encouraging multi-disciplines and multi-skills for overall treatment and an easier patient route.
Rethink the architecture of the establishment's premises, in line with new treatment methods and patient expectations, combining innovation, technical sophistication and humanity.
Increase the hotel comfort of the health establishment.
Respond to the parking problems experienced by increasing numbers of users and health professionals.
Key information:
Project Owner :
HGO
Project Management :
AIA Architectes, AIA Ingénierie, AIA Management
Dates (fifth wing extension) :
Delivery: 15 June 2020
First patients admitted: 10 August 2020
Different project phases (2001-2020) :
Jules Verne Clinic: competition winner in 2001 – delivery March 2005
Fourth wing extension and restructuring: February 2014 to end 2015
Silo car park construction: delivery June 2019
Fifth wing extension: delivery June 2020

Film of the digital opening :
Photos : © Guillaume Satre