HOSPI-CAMP: an innovative way of constructing a field hospital
To meet the current pandemic situation and the resultant need for emergency equipment, our group comprises multiple, proven skills in building health care or modular establishments.
Since the beginning of the crisis, the group has been driven to propose an off-site construction method that can be rolled out in six weeks, to facilitate access to field hospitals to support current establishments with their logistics and health care.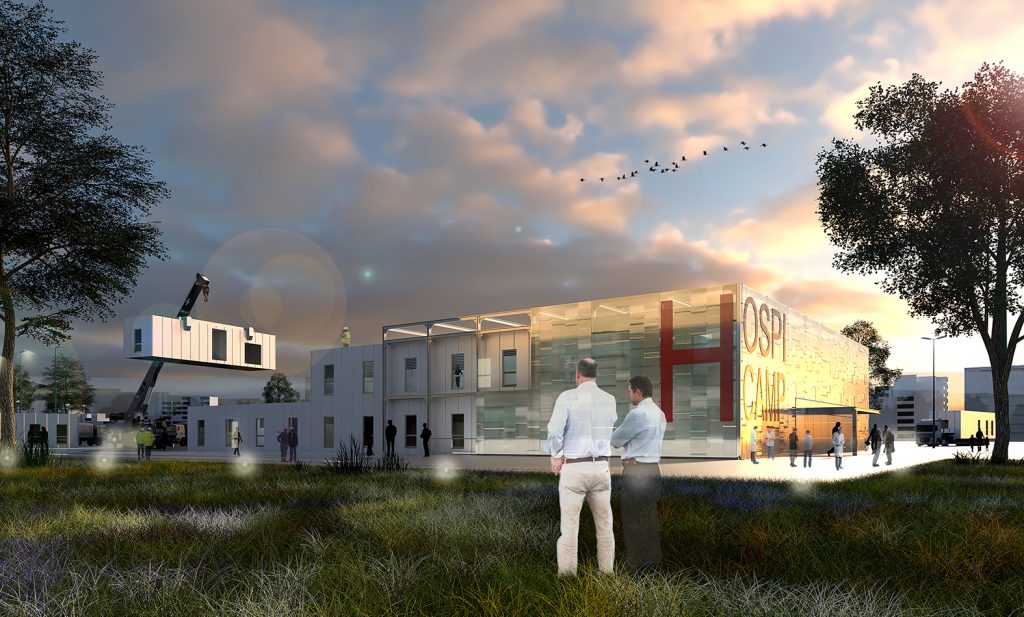 This involves creating a hospital module called HOSPI-CAMP. Simple to assemble, it is quickly deployed and offers additional spaces for intensive care and emergency units, operating theatres, accommodation, etc.
The conceived project features a wealth of innovations: off-site manufacture, BIM design, cross-disciplinary project and concurrent engineering monitoring, long-lasting structures that can be re-used for other missions and e-learning for assembly teams.
A complete system that promotes environmental protection in particular by using wooden structures.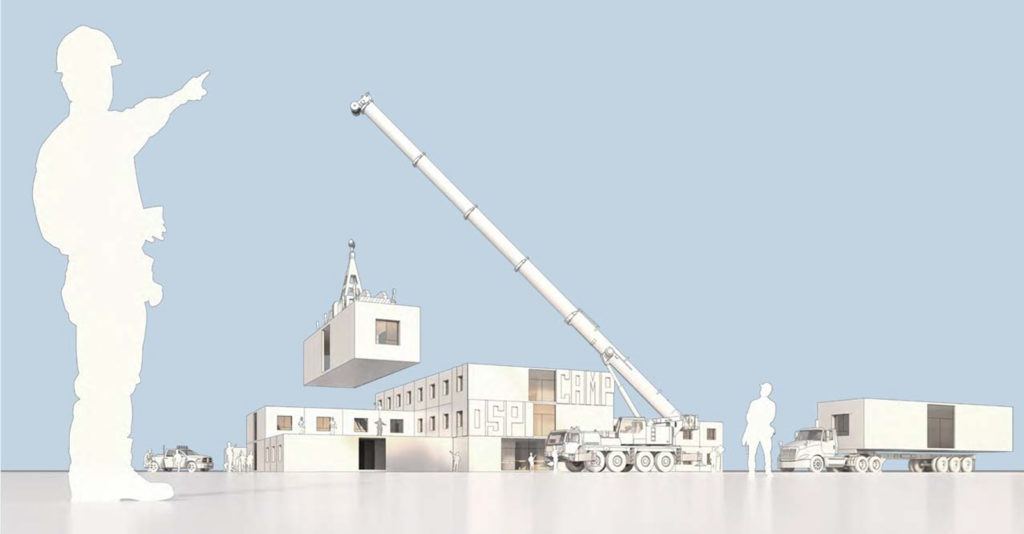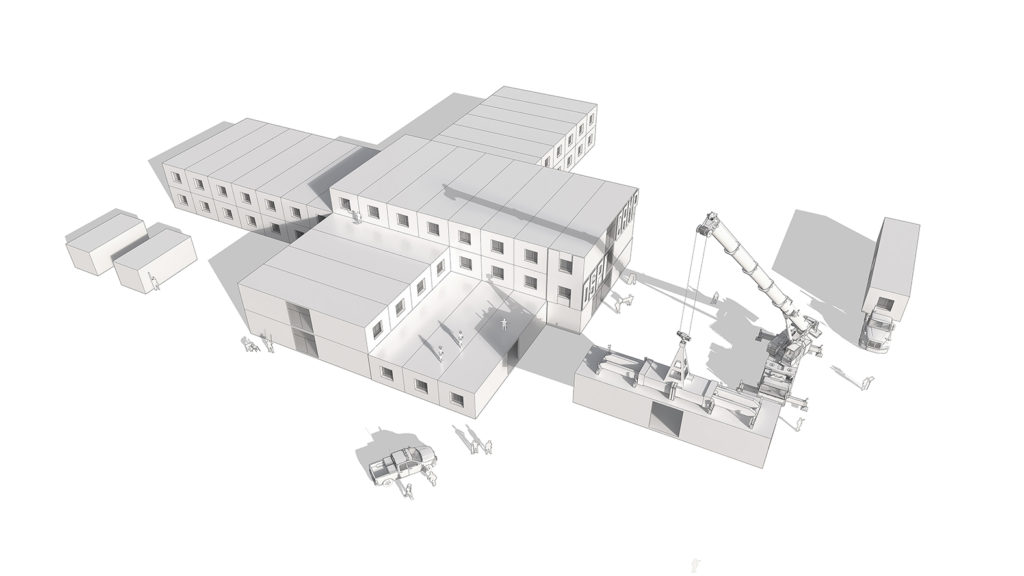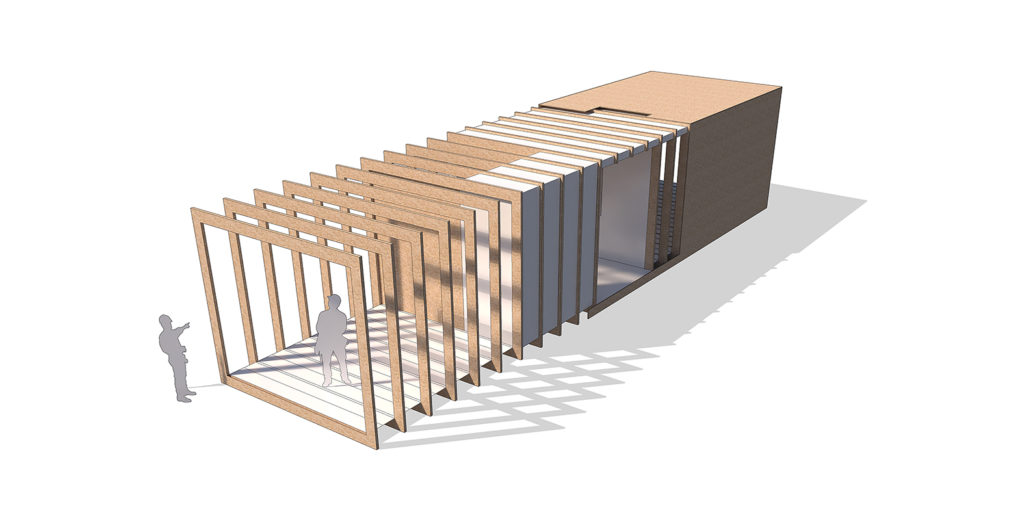 For further information, consult the HOSPI-CAMP LEAFLET
Consortium:
Design and Production: AIA Life Designers and LECO Construction
Hospital programming: Anagramme Conseil
Medical Advisor: Jean-Pierre Dewitt
Execution: SNERCT Construction and various regional micro-businesses and SME
Technical and regulatory compliance of the concept and its implementation: SOCOTEC
Supply of construction materials and mobilisation of trade network: SAINT-GOBAIN
Logistics and transport management: IDEA Logistique
Component sourcing and procurement: EXSO
Legal support: Cabinet GB2A
Pictures : AIA LIFE DESIGNERS © Marc Soulier