Calypso, the new Campus by CA building on Route de Paris in Nantes saw its new inhabitants move in in October. It follows on from Nosica, the headquarters of the Crédit Agricole Atlantique Vendée Regional Bank, which was also designed by AIA Life Designers and delivered in 2015.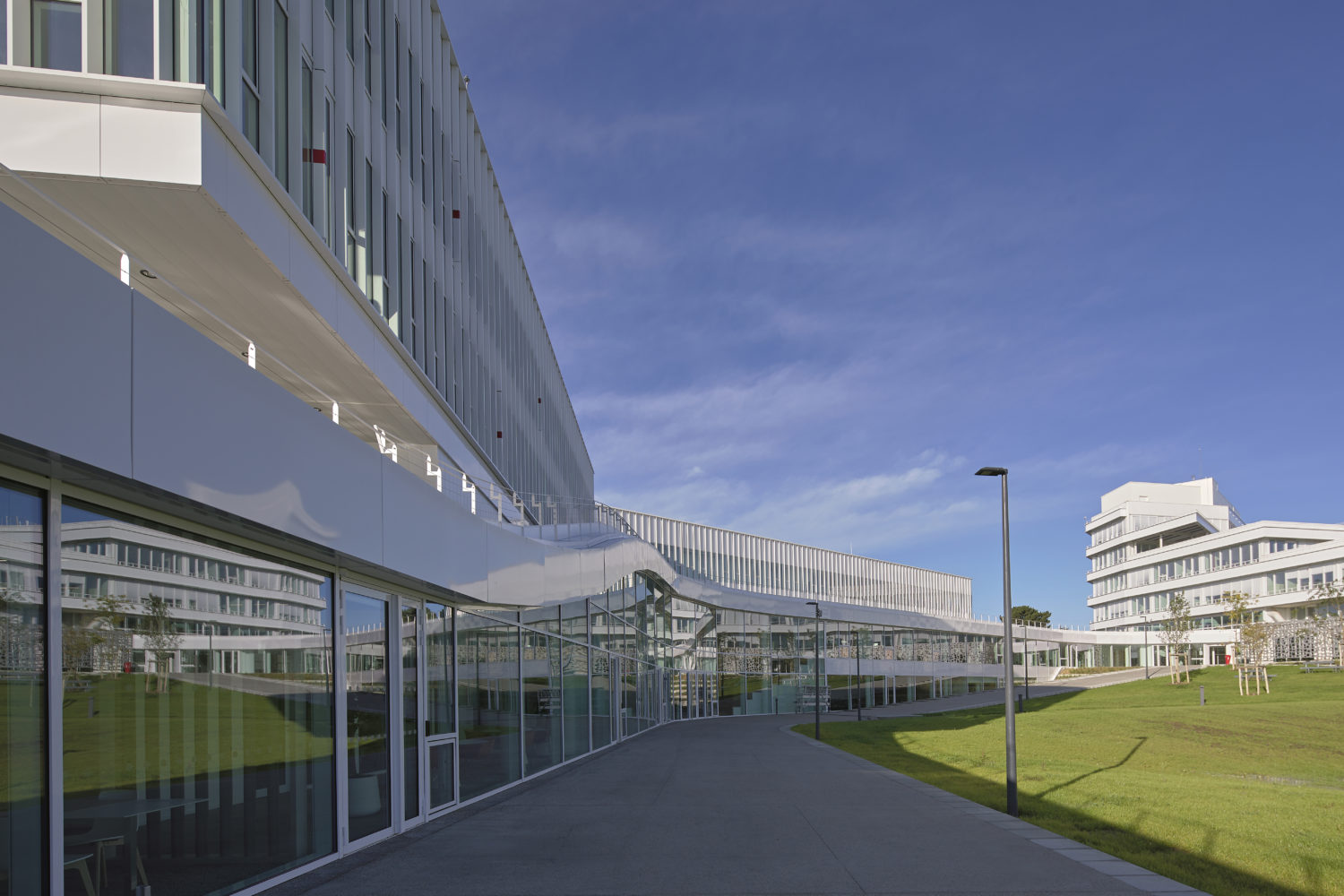 With Calypso, Crédit Agricole Atlantique Vendée is uniting its various activities on a single site – until now scattered throughout the Nantes metropolitan area – and giving clarity to the group's multi-business nature.
Calypso also offers a space specific to innovation, the "Village by CA", a space for meetings, networking and acceleration bringing together start-ups and partners.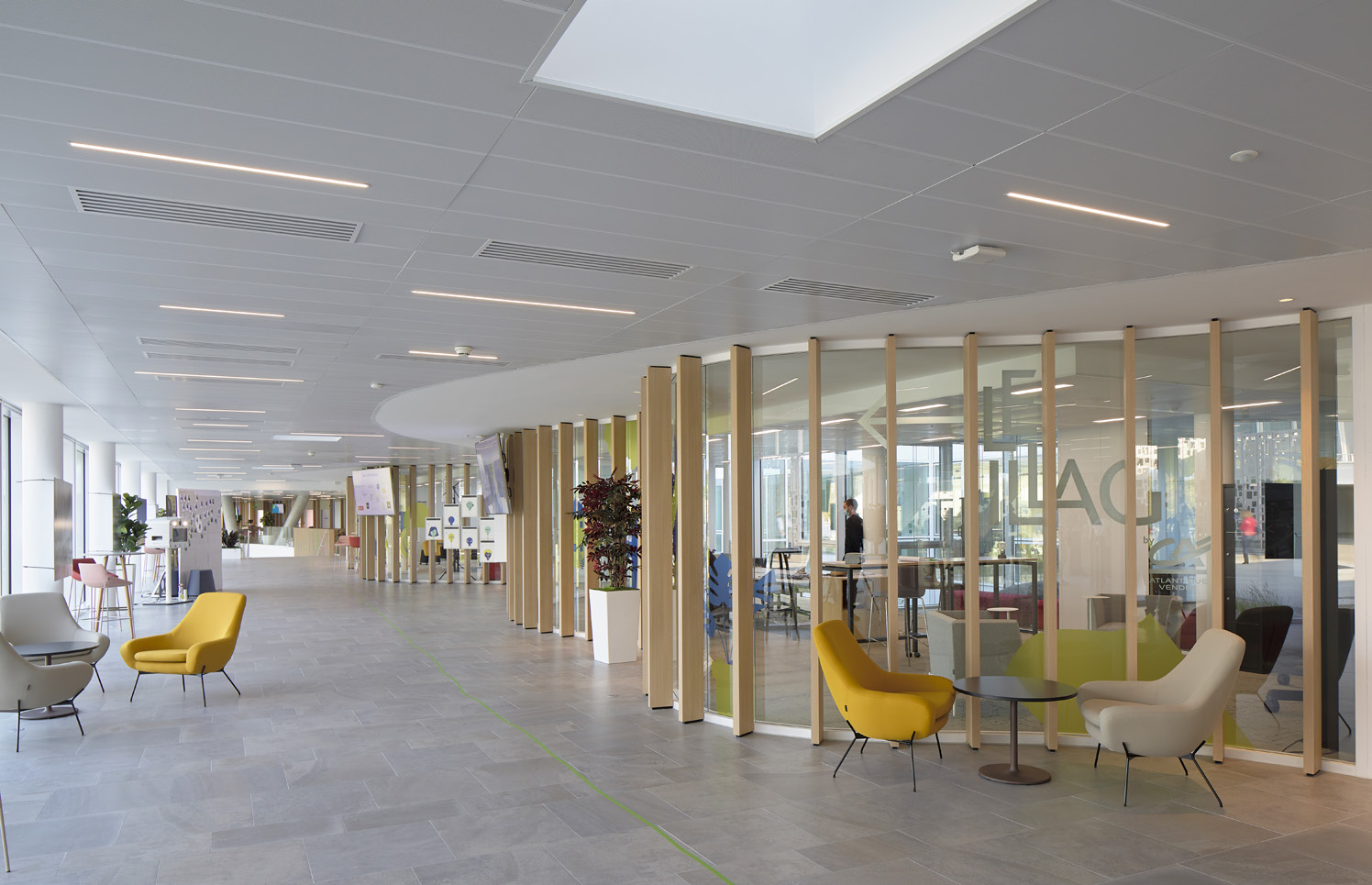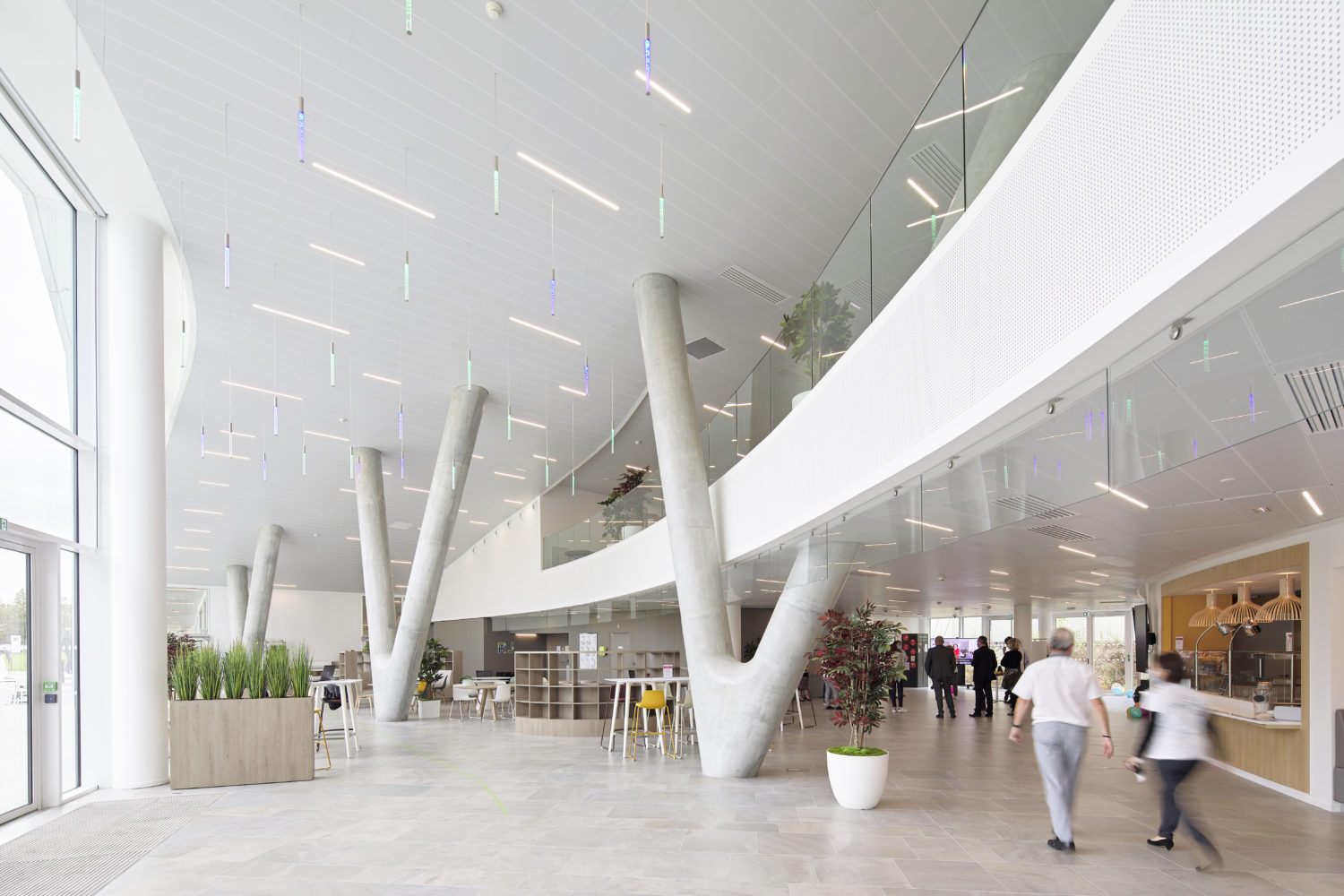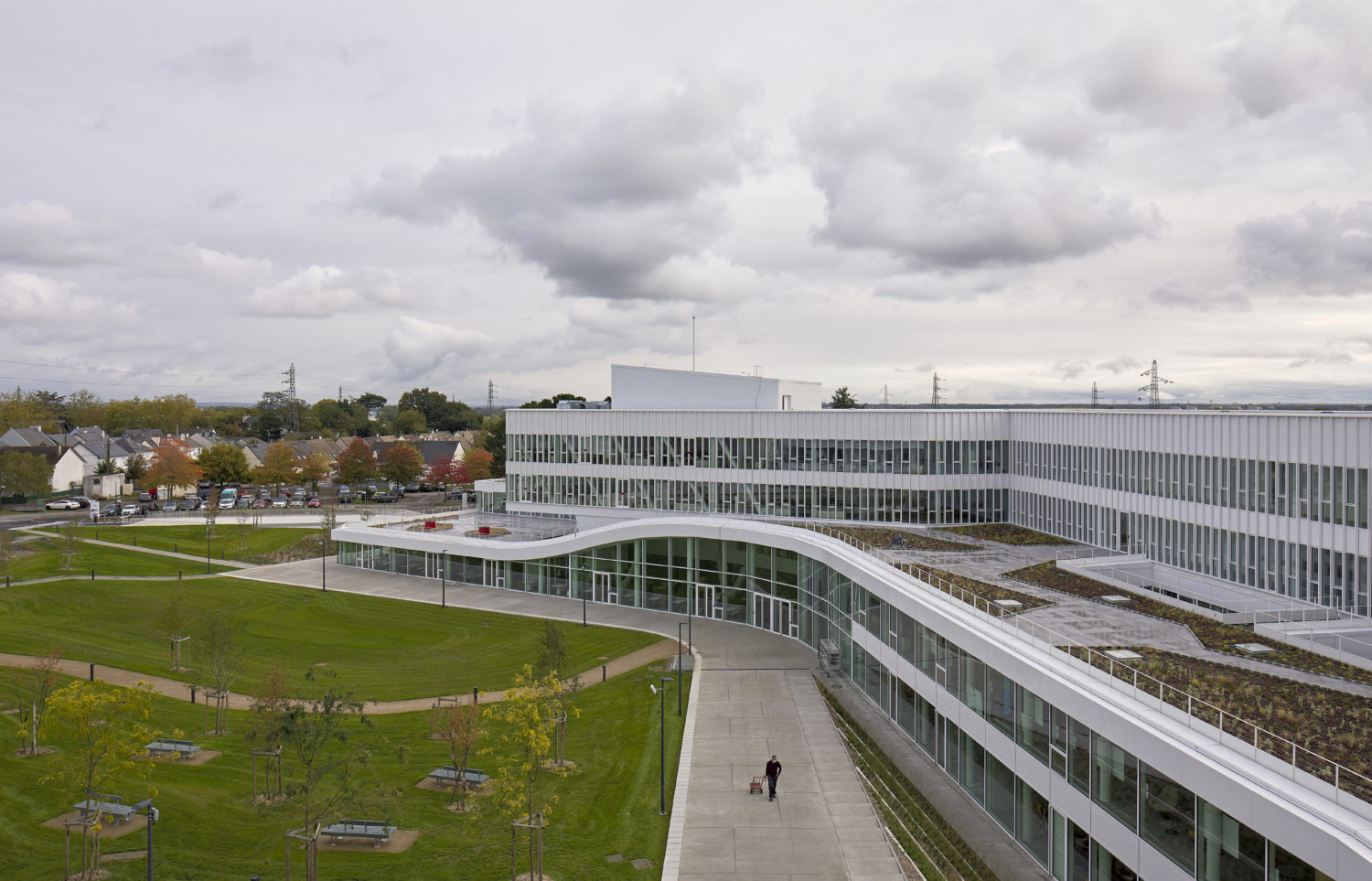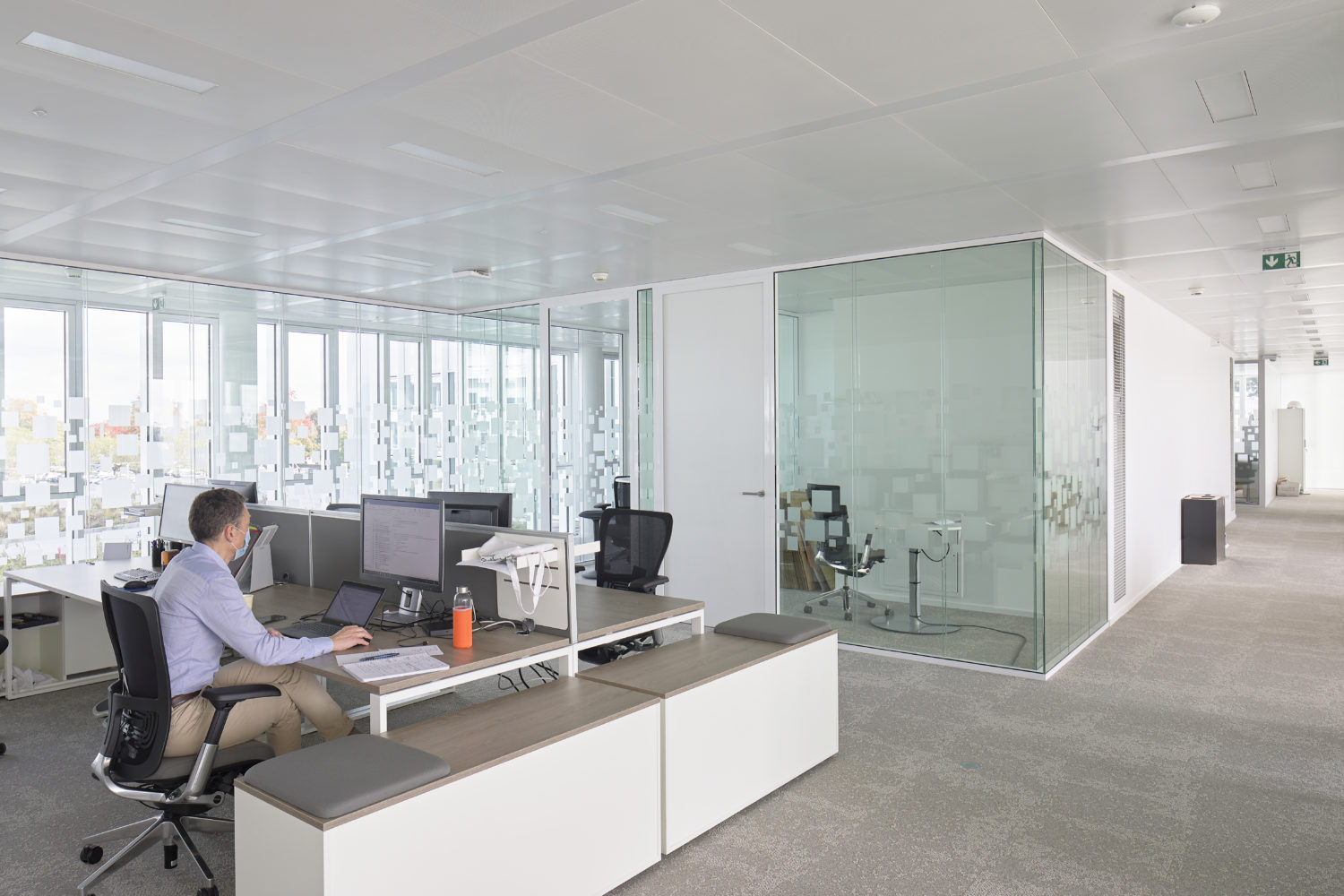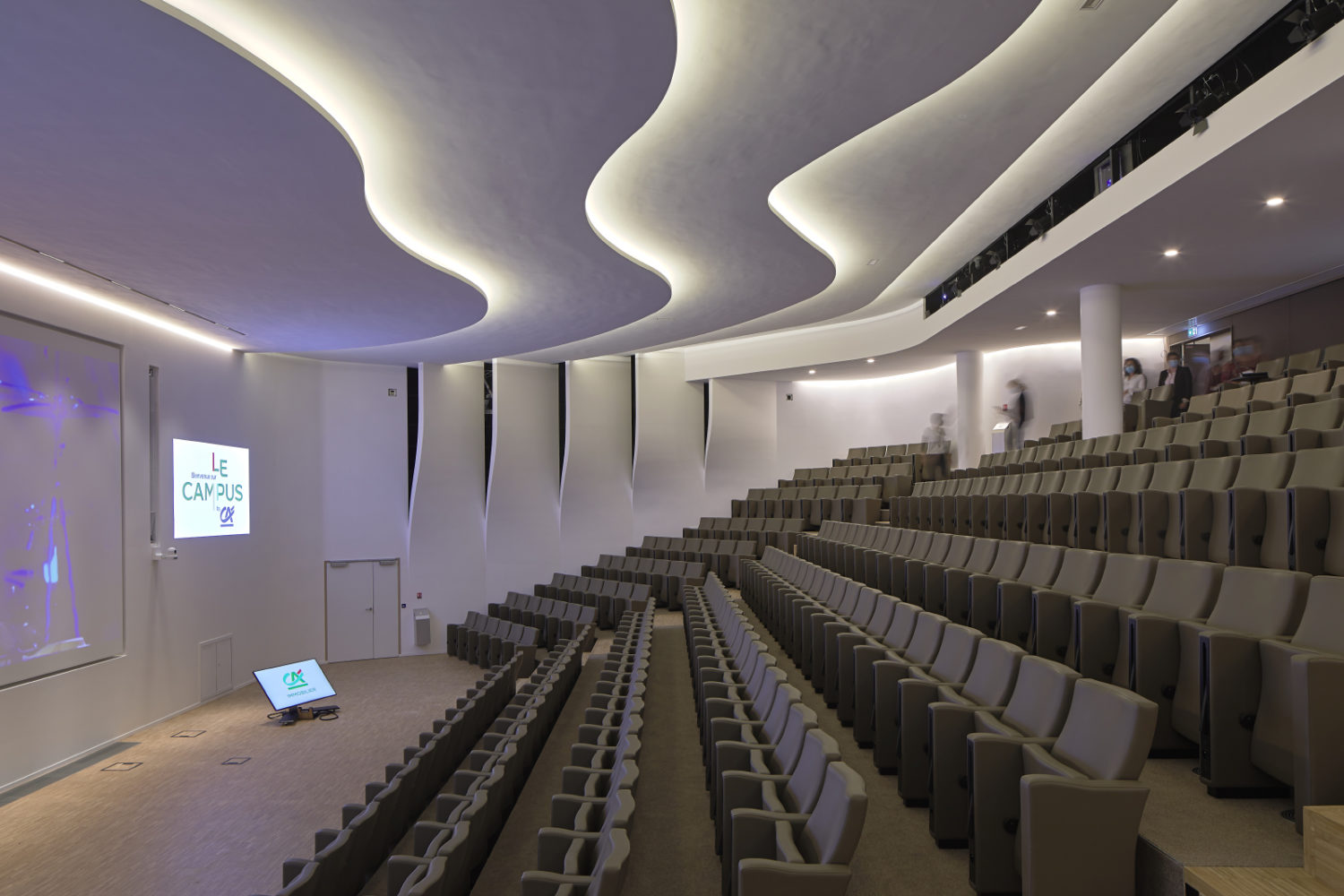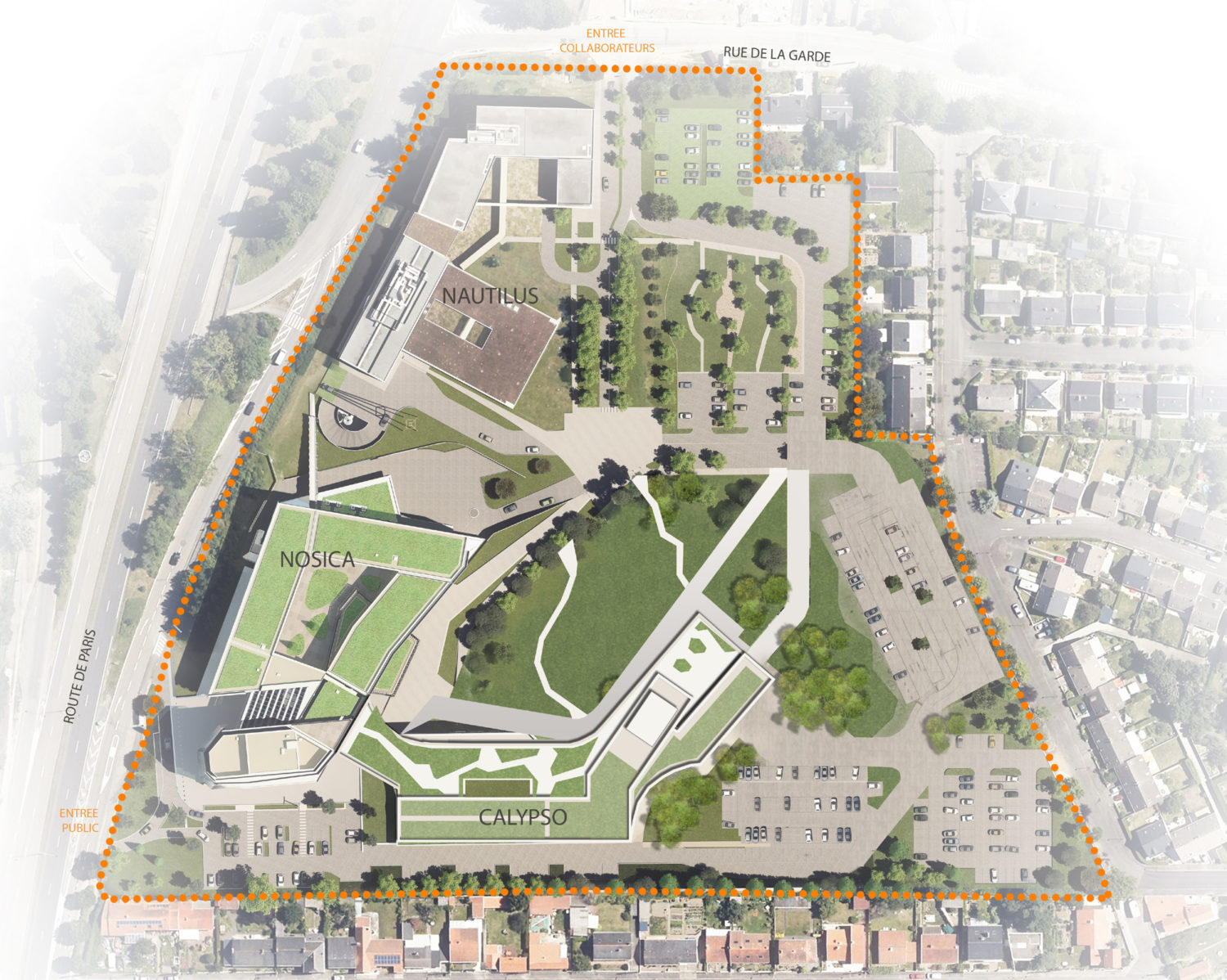 Programme:
Basements 1 and 2: 250 parking spaces
Garden floor: 300-seat auditorium, inter-company 300-seat restaurant, modular 50-seat amphitheatre, meeting rooms, rest room, cloakrooms and "Village by CA" office floors
Ground floor: Nosica-Calypso connection street, "Village by CA" office floors, reception halls, six dining halls
First and second floors: Office and meeting room floors
Surface area : 9,941 m² floor area
Project Owner: Crédit Agricole Atlantique Vendée
Assistant Project Owner: Egis Conseil
Architect: AIA Architectes
All building trades engineering + Economics: AIA Ingénierie
Environmental expertise: AIA Environnement
Works Project Manager: AIA Management
Photos : © G.Satre