The Grand Hôpital de l'Est Francilien has awarded AIA Life Designers the project management contract for the reconfiguration and modernisation of the Meaux Saint-Faron hospital site, to be delivered in 2025. The project stood out for its functional and technical qualities, but also its architectural ambition and adaptability in the face of new health risks.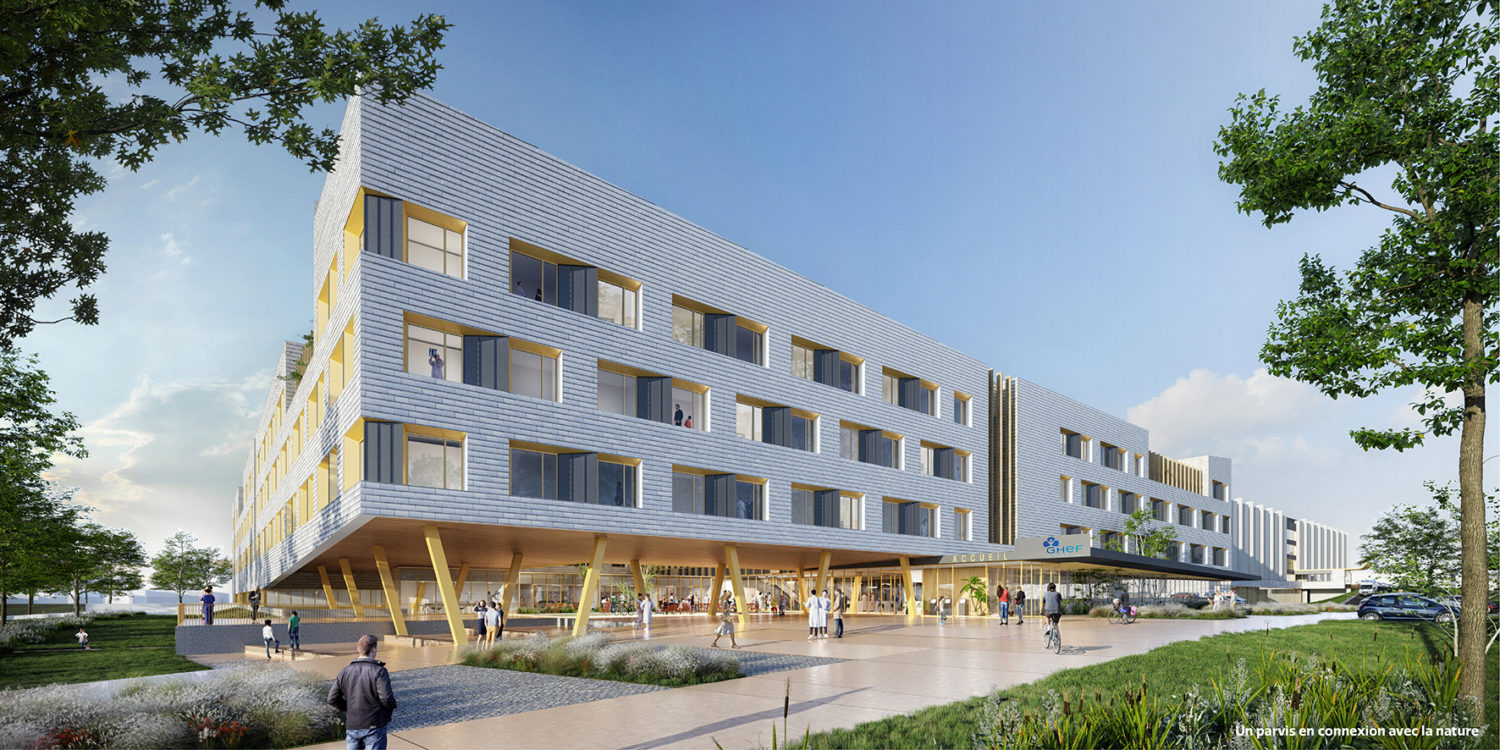 This unprecedented modernisation and reconfiguration programme represents works worth €84.2 million excl. VAT and covers constructing a new main building, re-using the existing building stock (45,000 m2) and developing a new above-ground car park with five hundred spaces.
Work will commence in 2022 and end in 2025.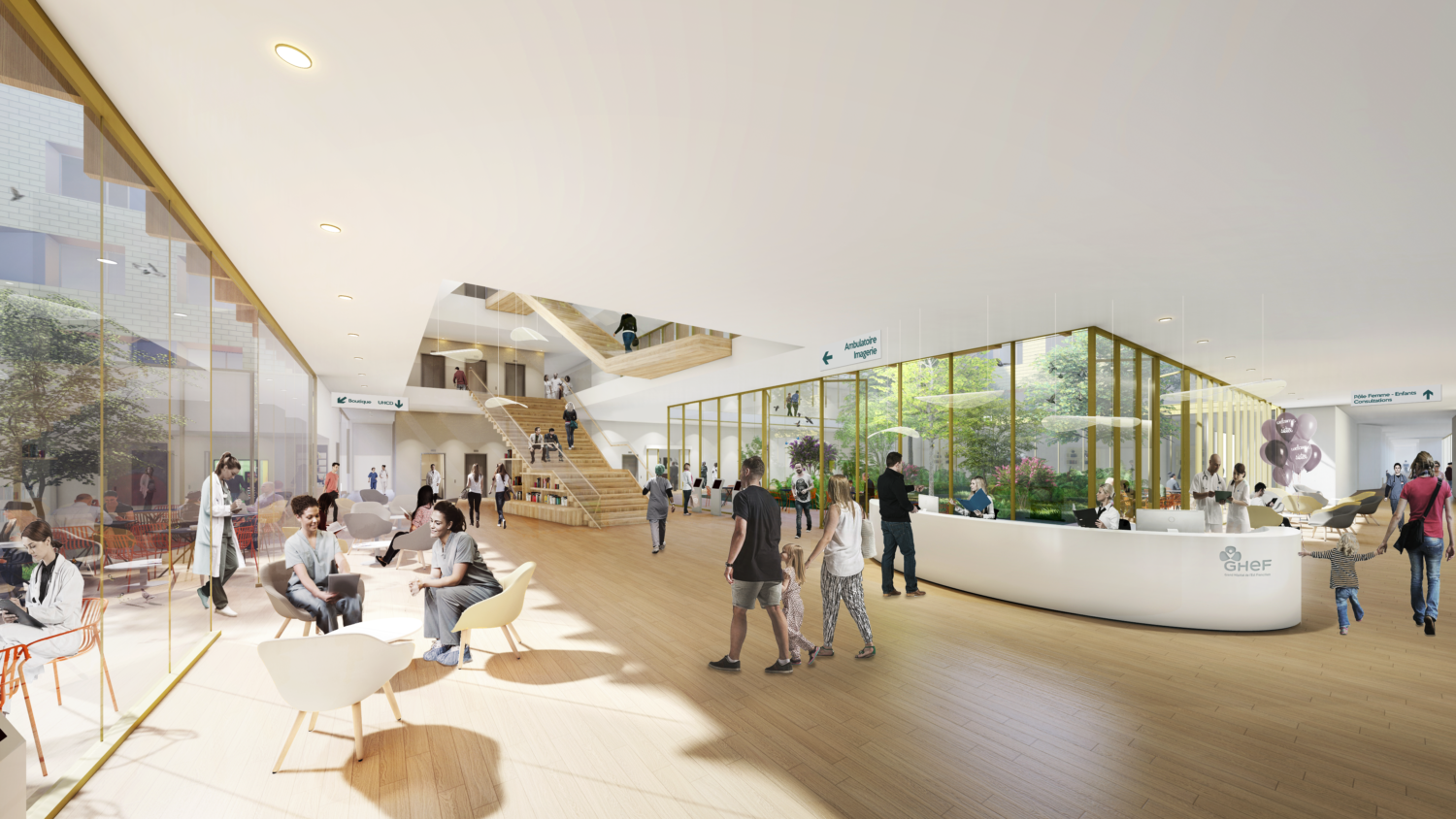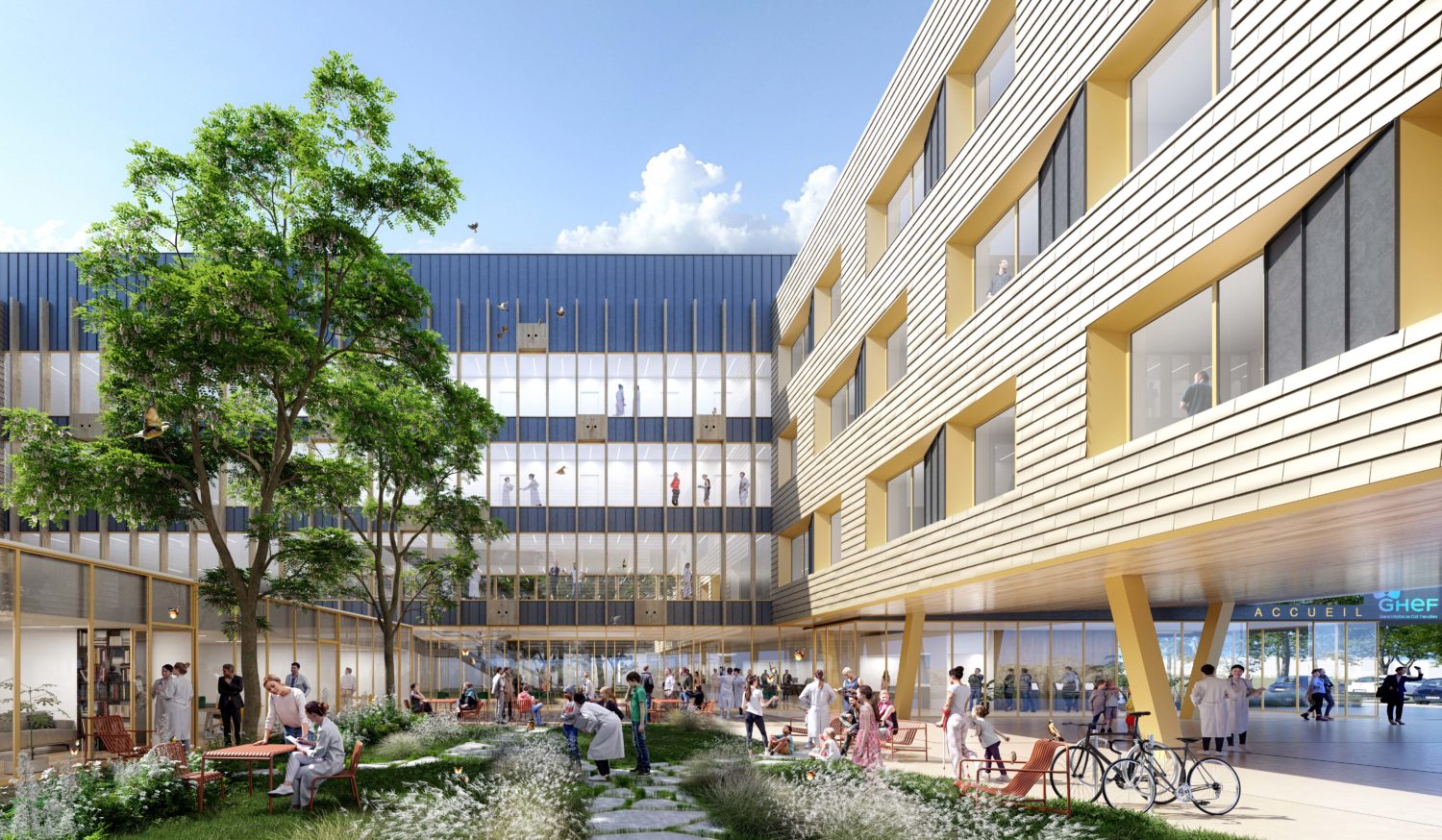 PROJECT TECHNICAL SHEET :
Programme: Construction and refurbishment of the Meaux Saint-Faron hospital site
Project Owner: GHEF (Grand Hôpital de l'Est Francilien) – Meaux University Hospital
Land area: 12.4 ha
Overall project area: 45,000 m²
Cost of works: €84,270,000 excl. VAT, value April 2020
Competition: winner June 2020
Delivery: December 2025
Project Management:
AIA Architectes: lead architect
AIA Ingénierie Structure (new), Energy and fluids HVAC (new and restructuring), Electricity (new and restructuring), Economics.
TPF Ingénierie: Roads and utilities/external layouts/law on water, Structure (restructuring), Demolitions/asbestos removal, Summary (option), Acoustics, Information Systems Security Correspondent (CSSI).
AIA Environnement: Environmental quality, HQE – sustainable development.
AIA Territoires: Landscaper, town planner
AIA Management: SCMC
Perspectives © C.Wallon